Smart Home Devices and Technology to Make Your Home More Eco-Friendly - Ambiq
July 21, 2022
Smart green homes feature smart connected devices that can help reduce fossil fuels' use for home cooking and heating and limit energy expenditure. These always-on devices include water detection systems, smart thermostats, smart lights, and predictive maintenance systems that can help lower energy usage, conserve water, and help homeowners save money. Why is this important to the homeowner and the environment? Almost 40% of the world's carbon dioxide emissions come from real estate, and while just 30% comes from construction, the remaining 70% comes from how the buildings are operated.
As global climate goals demand sharp emission reductions, smart homes can also be green homes, offering a new frontier for green living. This post will examine the different smart home device options available and how they can lead to better environmental outcomes.
Green Smart Home Technology
Homes must adapt to eco-friendly practices to help us progress towards a greener future. Fortunately, thanks to the Internet of Things (IoT), technology and energy efficiency go hand-in-hand, helping transform smart homes into green ones. Here are some examples of green smart home technology:
Motion Detecting Smart Lighting
Motion-based smart lighting means you don't have to remember to switch off a light when you leave a room. By combining smart lights with a motion detector system, you can use anywhere between 35% and 75% less energy, depending on the size of your home and level of activity.
Home Automation and Appliances
Home automation enables people to save energy by ensuring their homes use resources such as electricity and water more efficiently to help reduce waste. Smart home automation systems allow you to control everything from your mobile device, potentially reducing energy consumption by up to 15%, equivalent to 200m tons of CO2. While smart home technology can control your lights, climate, media, air conditioning, and hot water, it can even power smart appliances such as an oven, refrigerator, and coffee maker. You can turn these smart appliances off even when you're not at home, helping you reduce your energy consumption.
Smart Thermostats
While adjusting the thermostat can make a big difference to the comfort of your home, it can make an even bigger difference in increased energy consumption and fuel bills. But with a smart thermostat, you can schedule your HVAC to run at different parts of the day, track your energy usage, and even control your home's temperature when you're not there, offering potential savings of 12% on heating and 15% on cooling, according to Google® Nest.
Smart Irrigation Systems
Outdoor water use accounts for a third of total household water usage on average but can be up to 60% of total household usage in dryer, more arid regions. With traditional watering methods, as much as half of the water we use outdoors is lost due to wind, evaporation, and runoff. Fortunately, smart irrigation systems feature sensors that provide real-time data so that you can avoid underwatering or overwatering and minimize waste.
Leak Detection Sensors
The average US household wastes around 180 gallons of water per week, or 9,400 gallons annually. Fortunately, there are IoT devices that can help you save water. For instance, IoT leak-detecting sensors monitor water flow and will alert the homeowner if it detects a leak. Some sensors may also cut off the water supply if it detects moisture.
Plugs and Power Strips
Smart plugs and power strips are an inexpensive, easy way to make any electrical device smarter. Just plug them into a standard outlet, add pretty much anything with a power switch, connect with an app, and you're done. Left the house and forgot to turn off the TV? Simply switch it off remotely with a smartphone! Outlets can even be set to power on or off on your own schedule, reducing idle power usage and cost.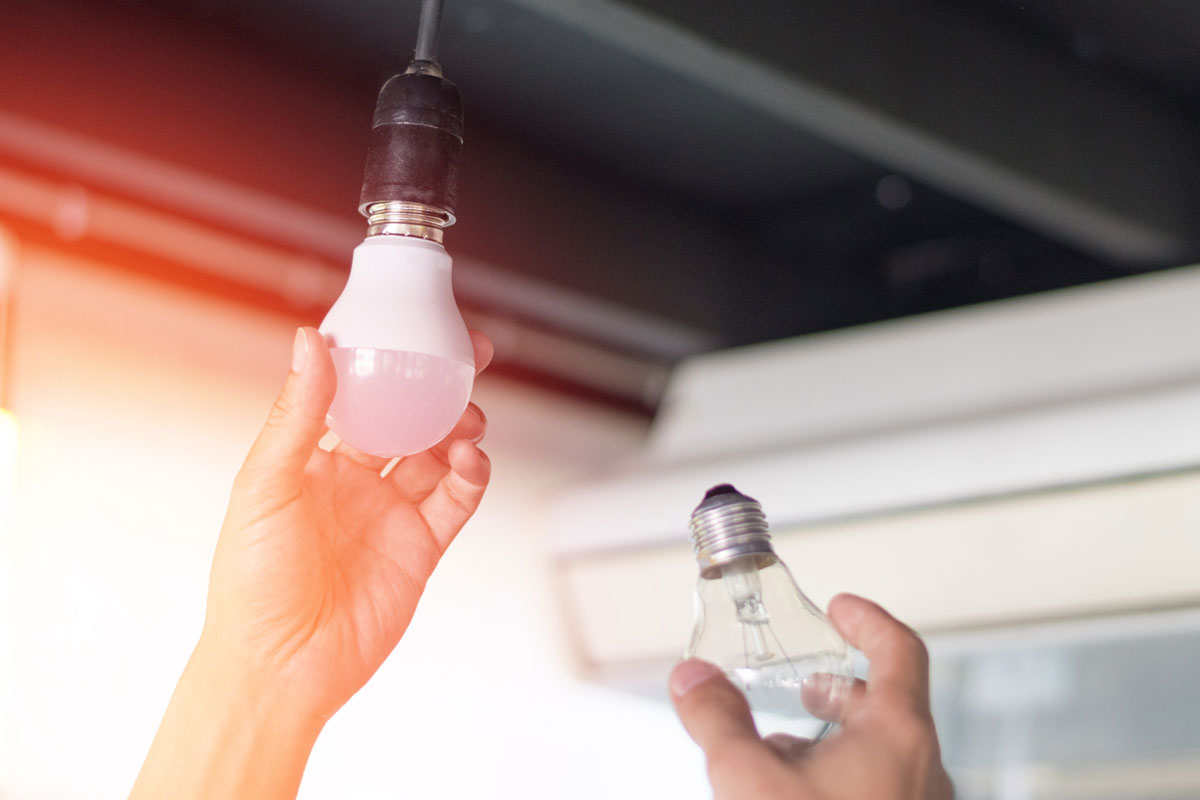 LED Light Bulbs
Smart LED light bulbs can be up to six times more energy-efficient than incandescent lighting and can last up to 25,000 hours of use, making them quite cost-effective. Plus, since smart bulbs can be controlled remotely with a smartphone, it's easy to set daily schedules to save energy. You can even receive notifications if a light is left on accidentally.
Predictive Maintenance
IoT technology transforms smart home devices from manual and reactive to automated and proactive. Using predictive maintenance, if a device is underperforming or malfunctioning, sensors will alert the homeowner that it's time for a service or update. This can save money and energy and reduce e-waste as homeowners can repair their devices promptly rather than throwing them out. Predictive maintenance also enables service providers to deliver more efficient ways to serve homes.
Smart green technology in the home offers numerous benefits both for homeowners and the planet. It can be one of the most effective ways to reduce waste, lower your household's carbon footprint, and save money while increasing your family's quality of life.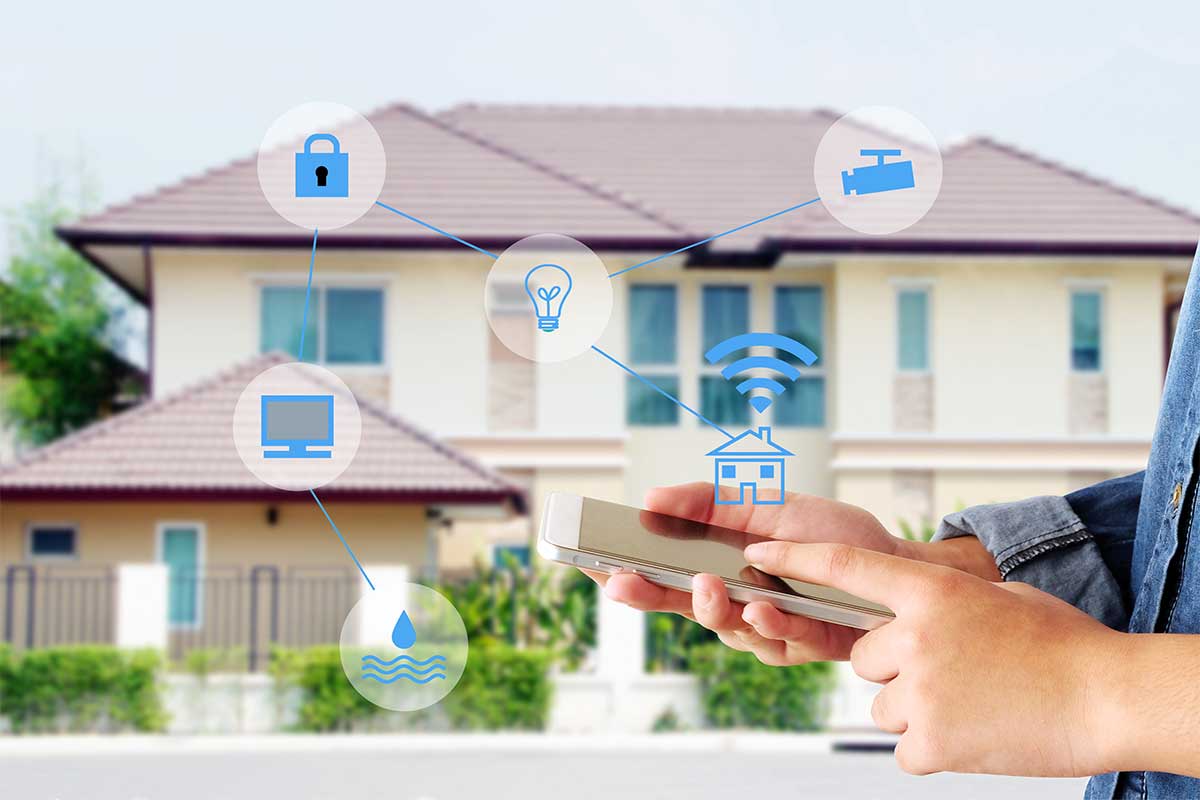 How Ambiq Contributes
Ultra-low power SoCs from Ambiq® can support key technologies required by connected homes and smart buildings, such as Bluetooth® Low Energy. Indeed, our products are at the heart of millions of endpoint devices that are the building blocks of the IoT world and smart building management.
Built on our patented Subthreshold Power Optimized Technology (SPOT®) platform, Ambiq's products reduce the total system power consumption on the order of nanoamps for all battery-powered endpoint devices.
Back